---
Leading U.S. Manufacturer of Commercial Hollow Metal Doors and Frames, Metal Windows, and related metal products including; Hollow Metal Fire‐Rated Doors, Hurricane / Tornado Doors, Acoustical Doors, IMO Marine Doors (USCG and EC Approval, B‐15 to A‐60, H‐120 and Jet‐Fire), IMO Marine Windows (USCG Approval), USCG 46‐CFR Fire‐Rated Marine Doors, Weathertight Barge Doors, Stainless Steel Showers, Bullet‐Resistant Doors, Blast‐Resistant Doors, and Steel Swinging Mini-Storage Doors
---
THE GENESIS OF DEANSTEEL MANUFACTURING COMPANY

Our story began in 1856 when Joseph Dean, the great-great uncle of company owner and CEO John Dean, learned the craft of sheet metal working as an indentured apprentice under the Crown of England. After completing his apprenticeship, Joseph and his wife immigrated to Texas and set up shop in San Antonio. His primary business consisted of fabricating common steel household items such as pots and pans, rain gutters and stove pipes to name a few. The Dean name quickly earned a reputation throughout South Central Texas as a mark of quality workmanship.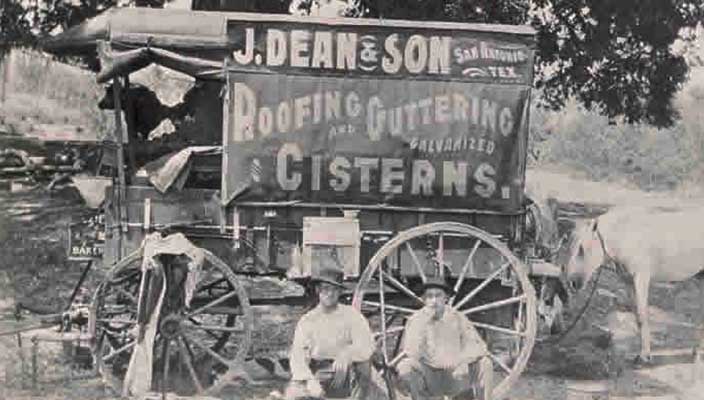 FIRST SHEET METAL SHOP

At the close of World War II, Albert Dean, Jr., John Dean's father, returned to San Antonio from his service in the U.S. Navy, and through hard work and determination acquired a sheet metal shop on South Flores Street that had been started by his great uncle. Albert founded what is known today as Deansteel Manufacturing Company.
EARLY DOOR AND FRAME MANUFACTURING

Deansteel's first job was to manufacture doors and frames for the hospital in Laredo, Texas. The entire order was manufactured using a single, four foot, manually operated press brake, and the job was delivered on time! This was the start of our Hollow Metal Division. For the next decade, Deansteel focused on manufacturing high-quality, commercial duty, steel doors and frames.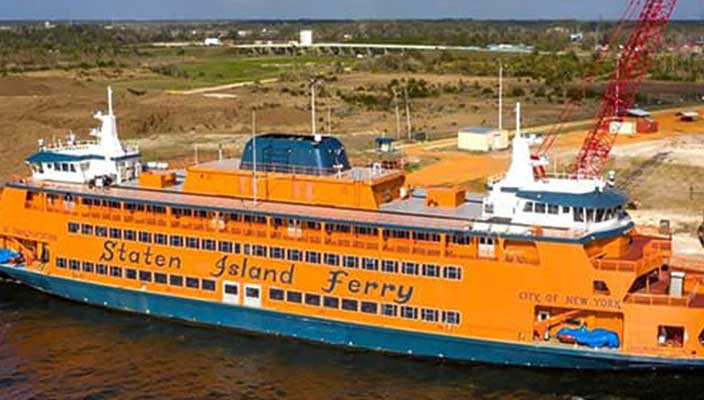 MARINE PRODUCTS DIVISION

In 1969, Livingston Shipbuilding, located in Orange, Texas, inquired whether Deansteel could provide doors, frames, and wall trim that would be durable enough for duty on offshore drilling rigs. Deansteel's answer was yes, and Deansteel's Marine Division was born. What started out as one custom job grew into a spectrum of products including marine doors, windows, berths, crew lockers, tables, bookshelves and log desks for maritime customers.
STEEL SECURITY DOORS AND BULLET RESISTANT PRODUCTS

Over the last twenty years, the company owner, John Dean, anticipated a worldwide need for specialized security doors and products. Mr. Dean guided the start of our BRP Division (Bullet Resistant Products). Our Bullet Resistant Products provide protection for all threat levels covered by the UL 752, NIJ 0108.01, ASTM F 1233, and MIL-SAMIT specifications.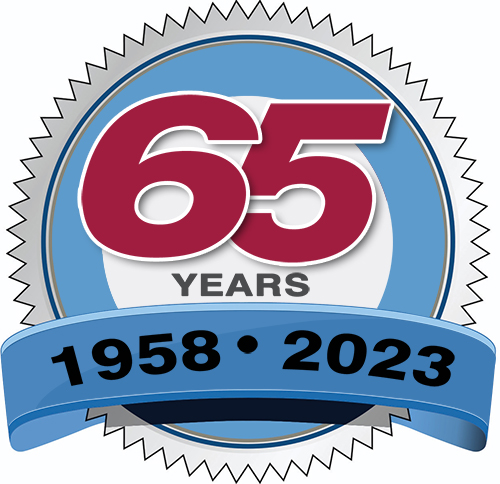 DEANSTEEL TODAY

In our more than 65 years of existence, Deansteel has grown from a small sheet metal shop to a modern production facility that encompasses more than 150,000 square feet of production, office, and warehouse space. The plant is equipped with some of the latest fabricating equipment available. We also maintain a stock hollow metal inventory of several thousand doors and more than 10,000 frame components to supply to our hollow metal distributors in a timely manner. While the company has experienced growth far beyond our founder's expectations, the management and employees at Deansteel have retained Joseph Dean's original commitments to quality craftsmanship, honest business practices, and the belief that our customers have been integral to our success.